Captain's Bio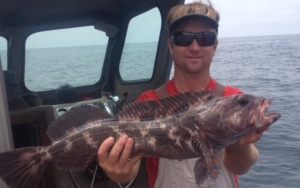 Born and Raised on the central coast I have spent my most of my life fishing, spearfishing and surfing the Central coast. I started at the young age of one or two taking my first steps on a boat. That's right, I learned how to walk at sea if you will. We fished almost every weekend on my father's boat the "Malamute Saloon" it was a 25 foot cabin cruiser built by santa barbara yacht works in 1971. My father would let me drive boat back to port while he cleaned fish I started doing this at the age of five. This experience is what captured my imagination and made me dream of owning my own boat one day. My father Donald Stamback passed away when I was 26 and I have continued to follow my father's legacy he left behind for me.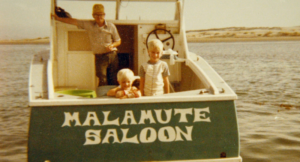 In 1993, I joined the United states coast guard at the ripe old age of 18 and shipped off to alaska. My first duty station was Kodiak alaska serving aboard the USCGC Ironwood. The Ironwood was 1940s buoy tender. We had a rough task of serving buoys all over the alaska coast. I learned everything there was to know about seamen ship. During this period I would sail up and down the alaskan west coast, the aleutian chain, alaskan gulf, bearing sea and even made a trip to the arctic circle. I have seen the ocean in all in glory, spending days stuck out in storms where waves reached in excess of 50 feet. I learned to work as a team and to work with very little at hand, making things we needed as we went. You would never hear me complain no matter how wind burnt my face got, how cold i was or tired. I just bit my lip and pushed on. 1995 I was transferred to station Monterey in california where I worked in Search and Rescue, lots of small boat handing was acquired and dealing with emergency situations became second nature.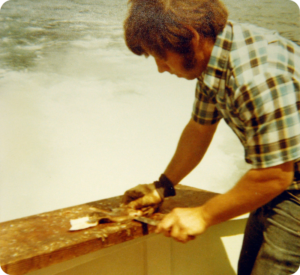 I learned even more on how to read the Sea. Being able to tell what the weather would be like as soon as I woke and poked my head outside. Working on high speed craft gave me the boat handling skill to work safely in adverse sea conditions, how to maneuver boat in tight quarters ect ect. I think the coast guard is what made me what I am today. I run a very clean and tight ship. You will never see my boat messy or dirty. Logs are always filled out and Maintenance is done ahead of schedule. And yes I laid the non skid myself.